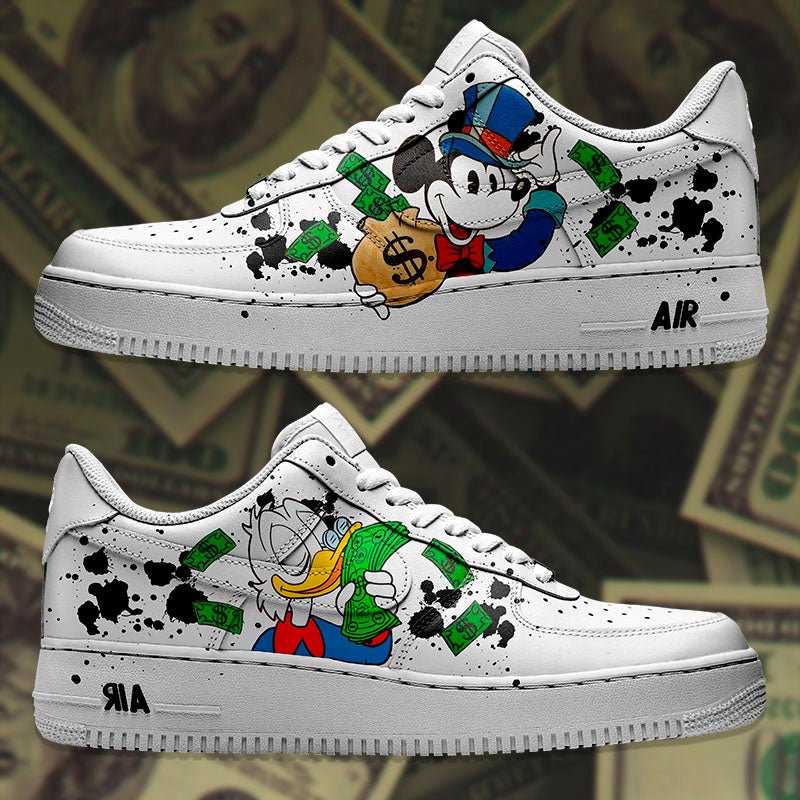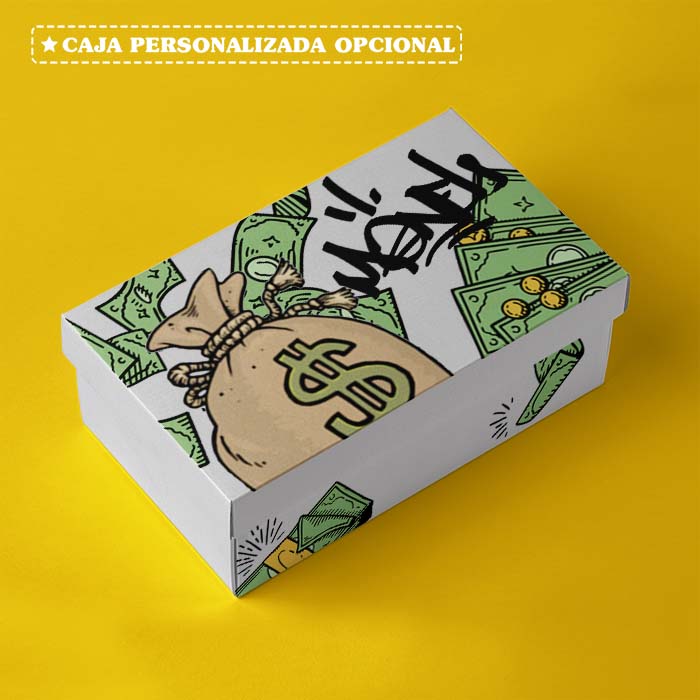 Air Force 1 x Mickey & McDuck
⚡ Compra hoy y estrena en 15 días ⚡
---
Nos mantendremos en comunicación en todo momento
Each pair is meticulously hand painted by our expert artists
In each stroke it reflects the years of practice of our team, thus turning your next footwear into a unique and exclusive accessory for you.
Take home a true work of art that you will never want to take off!
You support Mexican Artists
With your purchase you support the economy of Artists from All Mexico, we are a Collective group with great talent
The perfect present
Let's see, let's be honest, everyone will be surprised to receive hand-painted shoes, it is an INFALLIBLE gift
Exclusiveness
Exclusivity comes in limited quantities, no one will have a pair equal to yours
You make your idea come true
We transform your idea into something real that you can use, and that is invaluable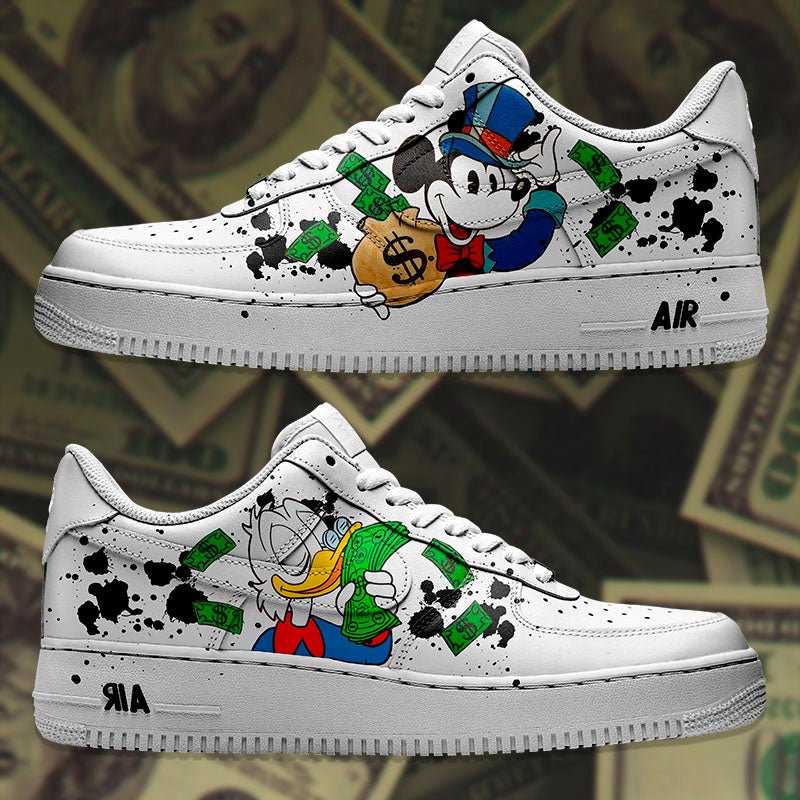 ¿How much time does my order take to arrive?

Thanks to our network of artists we promise to deliver your order within 14 to 28 business days. Remember that it is a handmade process and the time depends on the complexity of the design, the parcel services we use are DHL and Estafeta
What are the payment methods?

Debit and Credit Card
We have Months without interest with VISA and MasterCard cards
Term: pay little by little in the terms of your preference
Payment at Oxxo, Kiosk and Convenience Stores
PayPal
Cryptocurrencies coming soon
We currently handle shipments to all shipments to the entire Mexican Republic and the United States.
What packaging do you use?

The parcel services we use are: FedEx, DHL and Estafeta.
Where can I check the status of my order?

Tracking with which you can see the status of your order, movements and delivery date, and you can also contact us via WhatsApp at any time and you can also check our system by clicking here: CHECK THE STATUS OF YOUR ORDER
The paint we use is special for the work we do, it is called Angelus and it is the best material to work with.
This product has no reviews yet.